I have set before you life and death, blessing and cursing; therefore choose life. Deuteronomy 30:19 NKJV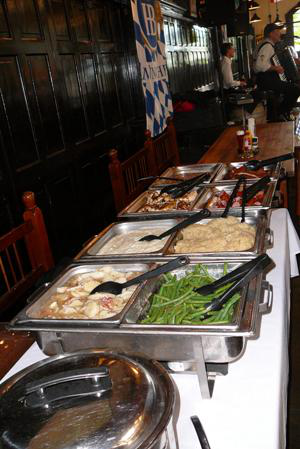 My mom enjoys dining at buffet restaurants. She likes having the option of choosing, or not choosing, from the many foods offered. There are salad bars where she can create her own tossed salad. From the entrée bars, she selects chicken, mashed potatoes, and green beans and passes by the rice and asparagus. She takes the warm yeast rolls and passes by the pumpernickel bread. From the dessert bar, she chooses pumpkin pie and ignores bread pudding. Buffet dining makes us happy because we can choose only those items that we like.
We have a much more important choice to make than buffet food. We must all choose where we will spend eternity. Unlike the many choices we have at a buffet restaurant, eternal life offers only two choices—heaven or hell. We must each choose where we will spend eternity.
When we surrender our lives to Jesus Christ, we have the assurance we will spend eternity in heaven. Those who die without Christ will spend eternity in hell. Christ will one day separate the righteous from the unrighteous and the saved from the lost. Every person will bow before God one day. No one escapes .
Will you embrace Him as Savior or face Him as Judge?
(Photo courtesy of morguefile and SDRandCo.)
(For more devotions, visit us at www.christiandevotions.us.)
---
---