It is better to live in a desert land than with a contentious and vexing woman. Proverbs 21:19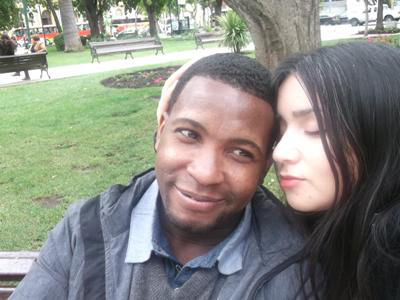 It was a second marriage. She found fault in most things he did. He let her sleep-in each morning since he was the only one that needed to get to a job. She complained about how noisy he was as he prepared for the day. He even poured his cereal the night before because she grumbled that the pinging sounds of the dry cereal on the bowl disturbed her sleep. After her death, people around him remarked how his countenance lifted and joy became apparent in his life again.
Contention is the opposite of peacemaking. A contentious person finds fault with others' actions, words, and decisions. Harsh criticism often accompanies contention. Nagging goes hand in hand with contention. No wonder the writer of Proverbs indicates the victim of contention would rather be "roughing it" in adverse conditions than in comfortable surroundings with a miserable, harassing contender.
Do we frequently find fault or disagree with those in our families? We should ask, "Will my comment improve the situation or am I just being picky?" Another question to curb contention is "Would I want one of my family members to make a similar statement to me?" If we would not want that statement directed at us, then we need to avoid saying it to our loved one.
Affirmation and praise—sprinkled sparingly with constructive criticism—lays the foundation for a more harmonious place to live. Trusting, strong relationships flourish in a contention-reduced environment.
Lord, cleanse me of faultfinding. When I am tempted to speak contentious words and Your spirit reminds me to hold my tongue, help me obey. I realize if I choose to obey Your prompting, I am taking a step to provide a home that is an inviting, safe place for those I hold dear. Make me aware of the lasting power of godly words of encouragement in my home.
(Photo courtesy of morguefile and milza.)
(For more devotions, visit us at www.christiandevotions.us.)
---
---