And God blessed the seventh day and made it holy, because on it he rested from all the work of creating that he had done. Genesis 2:3 NIV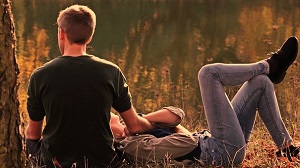 Research shows the body interprets lack of sleep or poor sleeping habits as stressors. Cortisol levels rise and metabolism slows–increasing the risk for weight gain.
Until recently, I never took seriously the concept of Sabbath rest. While transitioning from a lengthy period of rest, due to burn-out, I knew I could not approach life as I once did or I'd end up with the same result. Now I do as much as I can during the week, within particular time frames.
I stop working at a certain time daily, so that I don't have 100 "thinking tabs" open when I go to bed. I take breaks during my work day, and Saturdays are flexible, split between tasks and pursuits. On Sundays, I do no work-related activities. I also don't regale in social media so that my mind rests too. Though challenging to implement, these lifestyle changes have positively impacted my start to a new week.
If the Creator of the universe thought it important to rest and recuperate in between working, what makes us think we're indestructible? As I once heard explained, "God spent six days using His breath for creation, but He used the seventh day to take a breath."
Since we are made in God's image, we are designed to have periods of rest too. I am fascinated by how we ensure our electronic devices never run out of battery power, but we don't enforce the same discipline in recharging our own batteries. Sabbath rest is not a gift we give God but a commandment and gift He gives us, enabling us to refresh, to be ready, and to focus on what lies ahead.
If you feel guilty about resting, pray and ask the Holy Spirit to give you peace and direction in your intentional rest choices.
Reflect on ways you can incorporate more opportunities for rest in your life.
(Photo courtesy of pixabay.)
(For more devotions, visit Christian Devotions.)
---
---