And my God will meet all your needs according to the riches of his glory in Christ Jesus. Philippians 4:19 NIV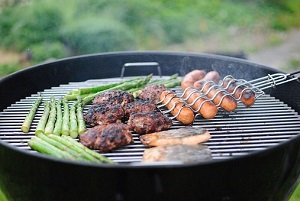 Do you remember Bob Barker—and originally Johnny Olson—calling contestants by name and telling them to come on down because they were the next contestants on The Price is Right?
When I was young, I remember the Christmas showcase for the viewers at home. Although I wasn't old enough to be a contestant, I wanted to win all those prizes—except the trip to France. Momma helped me, and I bid in Dad's name.
Several weeks before Christmas—while I was staying with a great aunt—I watched the show to see if I had won. I didn't, and I was so disappointed. My parents had gone to a contest where the host said they had won something. But to get it, they had to buy a condo or some kind of vacation spot.
The prize my parents had won was either a car or a grill. I hoped for the car. We didn't get it. We got the grill. Daddy said we had gotten what we needed.
Sometimes, God does give us the desires of our heart—like the used motor home we bought many years later. But mostly, He supplies our needs. He blessed us with not only one but also two used motor homes—both of which were very nice.
We need to know the difference between our needs and wants. If a child gets everything they want, they will become a spoiled-rotten brat.
Pray and ask God to help you be content, even when He doesn't give you what you want or when you want it.
(Photo courtesy of pixabay.)
(For more devotions, visit Christian Devotions.)

---
---