Consider it pure joy, my brothers and sisters, whenever you face trials of many kinds, because you know that the testing of your faith produces perseverance. James 1:2 NIV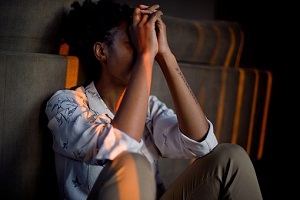 "What?" I squeaked.
I went to the chiropractor assuming I had a small issue with my shoulders. I came out with x-rays that looked as if they belonged to a pro football player. I dreamed of a quick fix. Instead, I got a long and pricey haul. I wanted to scream, but I managed "Let me talk to my husband." I slinked out of the office—shoulders sagging more than when I came in.
After months of adjustments, exercises, shoe-lifts, and other painful processes, I gained forward momentum on restoring my spinal alignment.
We all want to be mature and complete, lacking in nothing. Otherwise, how could we accomplish anything of lasting worth? We want to align with God's plans for our life. We desire favors and blessing only. Trials and tests hinder our happy lives. Or do they?
James says to count it pure joy when trials come because they produce perseverance.
We have all met people who appear to have avoided God's refining fire. But do we seek out these people for advice on how God provided them wisdom and perseverance through trials? Or do we seek advice from the battle-worn?
I had to decide. Do I want to be a world changer for Christ? And what about my children? Or do I want an absence of adversity? We can't have both.
Thank goodness, God is smarter than those of us on this struggling planet are. He longs to give us our heart's desires. My strongest desire is not only to raise children who persevere but also to raise children who demonstrate Christ's victory in their lives.
God's wants us to be complete in Christ, but we must do the work to align our hearts and lives with His Word and His will. Walking in perseverance, tested faith, and blessed assurance that comes from relying on God in our storms—this is the legacy I want to leave.
Face your trials with joy, and determine to leave the right kind of legacy for those you influence.
(Photo courtesy of pixabay.)
(For more devotions, visit Christian Devotions.)
---
---