Open your mouth wide and I will fill it. Psalm 81:10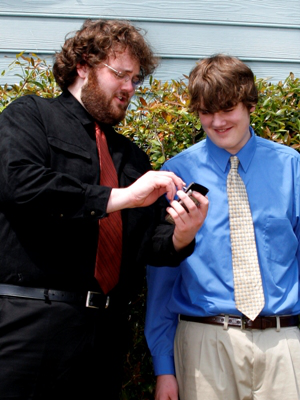 One of my favorite paintings is of a mother Paradise bird feeding her baby. If you've never seen a Brazilian Paradise bird, you have missed one of the Lord's most beautiful creations. The mother has a brilliant gold tail that is over a foot long. The colors of the rest of her body are equally awesome and lead to lush blues covering her head. Her babies are part of nature's ugly ducklings. Small and dull are gracious descriptions, and they have very big mouths.
I think of Moses, Paul, and God's children when I think of Paradise birds. Moses was not a motor-mouth; he was the opposite—a slow tongue. Paul pleaded for an opening of his mouth that he might speak boldly as he should. Christians are told to be filled by the Holy Spirit, and Spirit fillings speak through open mouths and yielded bodies.
Sadly, believers can scream about the World Series and mumble about Jesus. God's children often feel accuracy is more important than spontaneity when, in reality, truth is only given life by the quickening of spontaneity. Those that are primarily thinkers can be the dullest and most boring people. It's not unusual to feel a thinker doesn't know what's going on around them until we are surprised by something they say.
Those who mumble, those who lack spontaneity, and those locked away in their thinking, all need to open their mouths and God will fill them. We don't always have to know what to say or always have the answer. God made that clear when He said the just are to live by faith.
Our heavenly Father wrote the manual for life that can furnish us all good works. The problem for Christians isn't lack of information. He also caused the Holy Spirit to live in each born again believer so our potential is not lacking. Then, He attached each believer to His Son—who is the Vine—as branches. All God's children have to do is receive their food—the word of life—and let the Spirit flow.
Don't be one of God's children who keeps your mouth closed. Open your mouth wide the way the Paradise Birds' baby does, or you will remain small and your feathers dull. Your strength will not grow and your beauty will not show.
(Photo courtesy of morguefile and anitapeppers.)
(For more devotions, visit us at www.christiandevotions.us.)
---
---