Or do you think lightly of the riches of His kindness and forbearance and patience, not knowing that the kindness of God leads you to repentance. Romans 2:4 NASB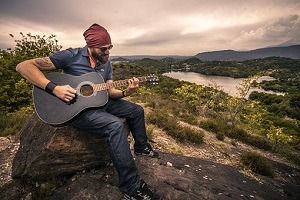 Spontaneous worship and feasting together led to boisterous fellowship.
While on a ministry trip to Cambodia, I was invited to teach an English class on reading and writing to students whose first language was Khmer. Fifteen students met with me every evening for an hour, and this night was the graduation of their first-year studies.
As each student arrived by motorbike, on foot, or by open taxis called Put-Puts, cheers of greetings erupted from those already in the room. As they waited for others to arrive, one student composed a psalm on a scrap of paper. As others read the words, they broke out into an unrestrained song of praise.
That evening, two students who were unsure of their place in the kingdom accepted Jesus as their Saviour.
Loving Jesus and one another comes from a surrendered and repentant heart which leads others into the kingdom of God.
If you doubt your position with Jesus, take a step of faith and say yes to His offer of salvation today.
(Photo courtesy of pixabay.)
(For more devotions, visit Christian Devotions.)
---
---