My voice You shall hear in the morning, O Lord; In the morning I will direct it to You, And I will look up. Psalm 5:3 NKJV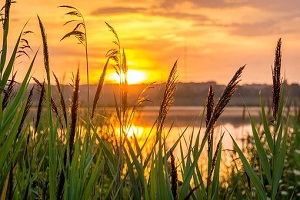 I am not a morning person.
Caffeine is my friend. I drag myself out of bed and struggle to dress in the dark lest the light burn my eyes. I've gone to work with mismatched shoes because I fumble for them under my bed by touch. In grad school, my ultimate goal was to lie down again, which meant that if I could rest for sixty seconds I'd return to bed.
But I've discovered when I don't start my day seeking God, the day goes downhill quickly. Once, I was in a rush and skipped my morning Bible reading. The results were disastrous. Management didn't like the project I presented, and, instead of calmly taking the feedback, I left in a fog. Had I read Psalm 124 that morning as planned, my perspective would have differed. I would have remembered the Lord was on my side. When people rose against me, they wouldn't swallow me whole. God would protect me.
The psalmist knew the importance of turning his heart heavenward in the morning. When I meditate on Scripture before I face the day, it provides a lens of truth through which to frame my experiences. Once I leave home, the world seeks to overwhelm my mind with information. If I have no filter to sort the onslaught, then everything becomes factual and weighs down my soul.
I have to choose to answer God's invitation to look to Him in the morning. I try to read a psalm or a proverb each day before work. These books have enough chapters to cover six months, so I read them through twice in a year. Maybe other verses call louder, but the point is that we need to respond to God early. God will help us pull back those sheets and open His Word so we can start the day right.
With Jesus (and a little coffee) you can be ready for whatever comes your way.
(Photo courtesy of pixabay.)
(For more devotions, visit Christian Devotions.)
---
---