And I pray that you, being rooted and established in love, may have power, together with all the Lord?s holy people, to grasp how wide and long and high and deep is the love of Christ. Ephesians 3:17-18 NIV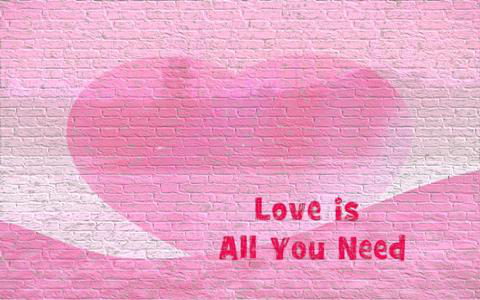 I don't think they get it – my kids, that is. We're a combined family. My husband has two sons and I have two … but they're all "our" boys. There's never been any separation in them to us – mine, yours. They're all the same. Still, I don't think they get just how much we love them.
Anytime my husband and I refer to our sons, it's our boys. When one son aches, both of us feel the pain. We've cried with and for one another when a child has experienced hardships. We've paced the floor throughout the night, and we've gone to our knees together, crying for God's protection and favor, healing, and provision for each of our boys. Yet they don't get it.
Despite how we stand in the wings waiting with our arms open, it takes our sons a long time to share their hurts with us. Pride, embarrassment, afraid they'll disappoint us – it doesn't matter. They never seem to get that we love them despite their hardships or their successes. When our oldest was little, his favorite saying was, "I love you all the much I got." We love them wider than the widest ocean and deeper than the universe stretches – all the "much we got."
Sometimes it's hard to wrap our heads around God's love. Paul describes his prayer for our understanding better than anyone. Imagine just how wide, long, high, and deep the love of Christ is. My own eyes are not always open to God's longing love either. He shares this same love for me—and even greater, than what I share for my children.
Each Valentine's Day, I send all my boys a chocolate bunny. It's a simple, delectable reminder that we love them more than life itself. The love of a parent … the love of God, is deep. Deeper than we can understand at times, withstanding a multitude of wrongs against it.
I've begun telling God up front that I love Him. It's time I verbally and spiritually begin to step up to plate for the Father whose love is unending – whose love is wider and deeper than I can imagine.
Take time to tell God you love Him — "all the much you got."
(Photo courtesy of morguefile and Tammcd.)
(For more devotions, visit us at www.christiandevotions.us.)
---
---