For God sees not as man sees, for man looks at the outward appearance, but the Lord looks at the heart. 1 Samuel 16:7 NASB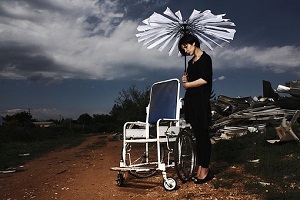 My first day as a volunteer tutor at an after-school program didn't go as I expected.
I expected children playfully running down the street, bursting through the door, and releasing energy pent up from a full day at school. I expected to help with reading and math and play games like Sorry and Uno.
I did not expect a petite girl in a wheelchair who spoke only a few words. She wasn't there for the homework help I was prepared to provide. She wanted my constant attention, but I didn't know how to interact with her. I felt disappointed, inadequate, and guilty. I called my daughter, a special education teacher. She assured me I was just overwhelmed with an unexpected and unfamiliar situation. Her advice: "Ask Jesus to help you see her and appreciate her the way He does."
The next week, the little girl and I sat on the floor and rolled a ball back and forth. The ball went wild and took wacky bounces. She laughed as we retrieved it from around corners and under furnishings. Her laugh was infectious, and, as I laughed with her, I fell in love with her. We had weeks of fun together until it was time for me to say goodbye.
When God sent Samuel to anoint a new king, He instructed Samuel not to choose according to physical appearances but by what was in a man's heart. As I spent time getting to know this spunky girl with a spark in her eyes, I saw her joyful spirit. Everything we did together was fresh and fun and made her laugh.
I volunteered because God put helping children on my heart, but He hadn't put me there to tutor. I was there to love one little girl. And she was there to give me a lesson in love.
Don't judge the people you meet today by their appearances. Get to know them through their hearts.
(Photo courtesy of pixabay.)
(For more devotions, visit Christian Devotions.)
---
---