Your love is like the morning mist, like the early dew that disappears. Hosea 6:4b NIV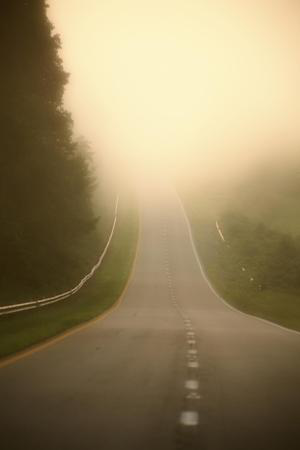 The mist hung deeply and heavily this morning, a shroud on the hills and neighbors' houses. Even with headlights on, cars remained invisible until they passed directly in front of my window. The haze obliterated the sun that labored to spread its light. Dangerous, I thought.
Morning mist is caused when warm, moist air fails to rise, and it meets sudden cooling temperatures. Without a wind to blow it away, haze envelops the ground. Equation: Warmth + Encroaching Cool + Lack of Wind = Morning Mist.
But within an hour, the fog in front of my home had disappeared. Gone. Shazam. The sun glistened clearly and brightly. Not a trace of mist remained. Mist . . . a short-lived morning occurrence, dissipating rapidly as the temperature rises.
"Your love is like the morning mist, like the early dew that disappears," God warned the Hebrews.
Is your faith like the morning mist? Does someone's unkind word or criticism leave you in a fog, wondering where God is? Don't let heartache, illness, rejection, or financial reverses cause your faith and trust in God to cool and disappear like the morning mist. The warmth of our nearness and relationship with God is easily cooled when we fail to remember His faithfulness and trustworthiness. When we do, we are no different from the Hebrews. God calls it dangerous because then "Your love (for Me) is like the morning mist."
God reminded the Hebrews that He cared for them in the wilderness and the desert. And He reminds us of His faithfulness and of His presence when the temperature of circumstances rises and our trust cools. He assures us that the wind of His Spirit will blow doubt and uncertainty away as we seek Him in the difficulty. Equation: Warmth of Trust in God + Faith Not Cooled by Circumstances + the Wind of God's Spirit = Clear Skies.
When the mist of faithlessness spreads a shroud of oblivion over your life, reach for God. He is there in your fog.
(Photo courtesy of morguefile and DodgertonSkillhause.)
(For more devotions, visit us at www.christiandevotions.us.)
---
---