For no one can come to me unless the Father who sent me draws them to me. John 6:44 NLT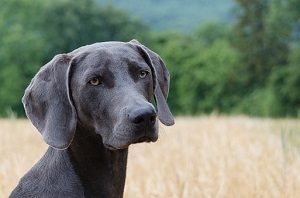 A shout pealed through the quiet morning air.
Deer hunting in the South. The Deep South, that is. Where the swamps rule, and the snakes and alligators grow big. There's just nothing quite like it.
Dad wouldn't let me have a 12-guage shotgun until I was fifteen. Prior to that, he gave me a 410-guage—not suitable for shooting deer. When I visited my cousins and grandparents who lived in Vance, South Carolina, I joined them and a host of other men on the Saturday deer hunts.
The men loaded us in the back of the pickup trucks and dropped us off along the roadside or stationed us along the edges of a field. They dropped the dogs off at another point to flush the deer toward us. How they knew the dogs would run the deer our way, I never understood. They just knew the land.
As I stood there on those cold, crisp autumn mornings, I waited to hear the voices of the men and dogs. Chills peppered my spine, and my hands sweated against the cold steel of the gun barrel as I waited, hoping to see a buck and get a shot.
Although I never killed a deer, I enjoyed the chase. My grandfather enjoyed the chase so much that he rarely left his truck. He just sat and listened.
Jesus told about a heavenly chase. One carried out by Him through the person of the Holy Spirit. The chase that occurs because we need chasing. Unlike the deer, we head in the wrong direction every time. Sin pulls us that way, just as instinct takes the deer away from the dogs. Left to ourselves, we'll keep going the wrong way throughout life and into eternity. Sin causes us to run in the first place and keeps us running thereafter.
God wants to turn us toward Him. Love prompts Him to chase us. Through His Spirit, He convicts and draws—chases—hoping we'll turn to Him for forgiveness and a better life. He wants no one to perish but all to experience salvation. He wants us to enjoy life as He originally intended. And since I'm a little hard-headed, I'm glad God enjoys a chase too.
Stop running and turn to Him. He's chasing after you.
(Photo courtesy of pixabay.)
(For more devotions, visit Christian Devotions.)
---
---