I have become like one who does not hear, whose mouth can offer no reply. Lord, I wait for you; you will answer, Lord my God. Psalm 38:14-15 NIV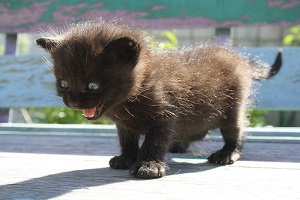 I have a confession: I like to fix things.
If something's broken, I'll tinker with it until I mend it or realize I can't. But I don't just want to repair broken objects. I want to take control of my life and fix what I see as flaws. And I am not good at waiting, as someone once pointed out to me. I'm afraid I'm the girl who prays, "God, can you help me, and, by the way, can You do it now?"
God doesn't work that way, as the psalmist relates. God's timing is seldom the same as what I perceive as the best.
When I attempt to take control, anxiety, selfishness, lack of trust, and a number of other sins creep in and scream at me. They say, You know best. Why wait on God? Just do it. Wrong! God knows my heart, sees my circumstances, and wants the best for me. So why do I doubt and try to hurry through life? Because I choose not to trust the One who made me. Sad but true.
The One who set my life in motion knows the plan for my life. I need to slow down, pray, listen and, yes, wait. God will reveal my future, step by step. That's one of the many things I appreciate about Him. He loves me enough to make plans for me.
Allow the Holy Spirit to guide you as you seek to follow Jesus. Listen for God's voice.
(Photo courtesy of pixabay.)
(For more devotions, visit Christian Devotions.)
---
---