Do not quench the Holy Spirit. 1 Thessalonians 5:19 NASB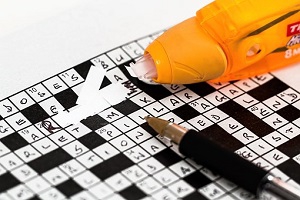 The crossword clue was "inexcusable."
I inserted "unacceptable." It fit with the correct number of letters. But as I tried to complete the other clues, it did not fit well at all.
Looking up the solution so I could continue with my mental exercise, I discovered the answer was "unforgiveable." That word did not occur to me since God's Word only describes one thing as unforgiveable: blasphemy of the Holy Spirit. All other sins, errors, slip ups, iniquities, and transgressions are forgivable by a loving God.
If I had persisted, I would never have completed the puzzle.
Sometimes, we see something our way, and it isn't until we allow Father God to teach us through His Holy Spirit that we are able to think as He thinks and move on in life.
Listen for the nudging of the Holy Spirit, and do not quench what He is saying as He speaks the Father's heart to you.
(Photo courtesy of pixabay.)
(For more devotions, visit Christian Devotions.)
---
---