If you then, being evil, know how to give good gifts to your children, how much more will your Father who is in heaven give good things to those who ask Him! Matthew 7:11 NKJV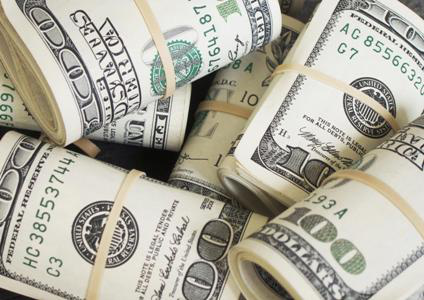 Several months back, the speedometer broke in my van. I had it repaired, but recently it broke again. Knowing how much it would cost to fix and knowing I simply couldn't afford that, I resolved to drive at a pace that felt right and hope for the best.
I continued to praise God, sharing Scriptures and songs that kept me focused on God. I didn't realize that several of my friends were going through struggles of their own and were blessed by this. Days later, as I was headed to volunteer, I started my van and the speedometer had miraculously fixed itself. I believe this was the result of the simple act of obedience—sharing my faith. Not only did God bless me, but He used me to bless my friends as well—which blessed me even more. I felt rich indeed.
Wouldn't it be nice not to worry about money? Yet I find myself wondering how I'll buy new shoes for my daughter or how I'll afford another gift. Graduations, weddings, babies, birthdays. Between our wants and our needs, there's always something that requires spending money. How can I give what I don't have? Oh, if only I was rich!
Paul tells us not to trust in riches but in the living God who gives us richly all things to enjoy. Well, GOD is rich, and He's my Father. That makes me rich by association. When I can't see how to make ends meet, my Daddy always takes care of me.
Just as parents instruct children to keep them safe and happy, so God has provided guidelines for our benefit. When we live by His Word, He will bless what we do. Your heavenly Father will always love you, and His love isn't hinged on your actions. Does anyone know your Father is The King? Can they see the family resemblance in you?
As God's child, take a moment to consider how you can show your love for Him today. Share the wealth of your inheritance.
(Photo courtesy of morguefile and finance.)
(For more devotions, visit us at www.christiandevotions.us.)
---
---