O God, from my youth you have taught me, and I still proclaim your wondrous deeds. So even to old age and gray hairs, O God do not forsake me until I proclaim your might to all the generations to come. Psalm 71:17-18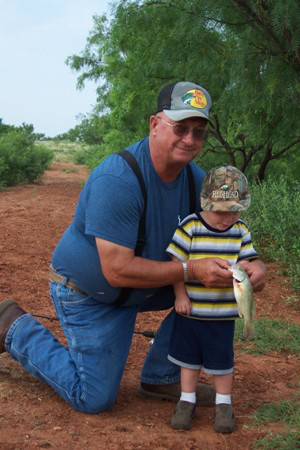 Aging has advantages.
A police car pulled in front of Grandma Bessie's house, and Grandpa Morris got out. The polite policeman explained that this elderly gentleman said he was lost in the park and couldn't find his way home.
"Oh, Morris," said Grandma, "You've been going to that park for over thirty years! How could you get lost?"
Leaning close to Grandma so the policeman couldn't hear, Morris whispered, "I wasn't lost. I was just too tired to walk home."
What are some of the advantages of aging?
Grandkids are one. When else could a "seasoned" gentleman get to do "Teen-age Mutant Ninja Turtle" kicks without feeling foolish? And throw his back out at the same time.
Precious are the memories of grandparents as they relive the days when the kids thought it was great fun to lock mom out of the house. Funny for grandpas, not so much for dads. Proverbs teaches us our grandchildren are our crown.
Wisdom is an advantage. By the time you have made a lot of mistakes, you know a lot. You've learned things like: "I started with nothing and still have most of it," or "By the time you get your head together, your body starts to fall apart," or "When you are holding most of the cards, why does everyone else decide to play chess?"
Wisdom, even in humor, cannot be bought. It is earned one day at a time in conjuntion with failures, successes, and their consequences. Woven together is a lifetime of wisdom to share.
Scripture shares that a man is happy when he gains wisdom and understanding.
Humility comes with seasons of life. We begin thinking we control many things. In time, we will learn that we actually control very little and what we have is a gift from God. All we control is our response to circumstances.
Maya Angelou said, "You may not control all the events that happen to you, but you can decide not to be reduced by them."
Seek wisdom and righteousness from the Lord. Aging is the icing on the cake.
(Photo courtesy of morguefile and reim11.)
(For more devotions, visit us at www.christiandevotions.us.)
---
---