Immediately the boy?s father exclaimed, ?I do believe; help me overcome my unbelief!? Mark 9:24 NIV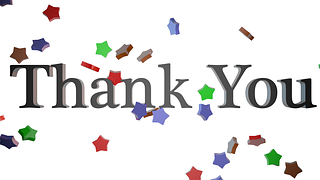 Sometimes, enough is never enough.
I sat in the tax office, holding my breath. My first time filing as single instead of head of household. My fourth year as a small business owner where I had more expenses than income.
Two hours earlier, I had told God I would be thankful regardless of what happened. Thankful for the roof over my head, the car I recently paid off, and the means to visit my daughter—whom I'd only seen twice in the past year, since she had married and moved out of state.
Yes, God. I trust You. As long as I don't have to pay any taxes, I initially told Him. Then I boldly changed it: As long as the filing fees are paid for. I could trust God to take care of filing, couldn't I? I could trust Him with anything, right?
When I realized both of my prayers were answered, I took it a step further. Enough to pay some bills. Put food on the table. Gas in the car. Surely God will bless these selfless needs, won't He?
The answer came. I was getting a refund. Enough to pay myself back for the plane ticket. And also enough to pay the car registration, renew my business license, and fix a lock at the house.
He'd answered my prayers and then some. But it wasn't enough. I selfishly wanted more. I got in my car and drove away, feeling ashamed.
I remembered the Bible verse about the man who believed Christ could heal his son and who asked Jesus to remove his doubt. I changed the words believe and unbelief to thankful and thanklessness and repeated them continually. God, I am so thankful. You hear me. You help me. Thank you.
Professing to God that you trust Him—along with asking Him to help you with that trust—is easy and possible. God will hear us, help us, and honor our attempts.
What obstacles keep you from moving closer to God? Give them to Him, and ask Him to close the gap. Then be ready to claim His blessings when He does.
(Photo courtesy of pixabay.)
(For more devotions, visit us at www.christiandevotions.us.)
---
---