Jesus said, ?I am the good shepherd. The good shepherd lays down His life for the sheep.? John 10:11 ESV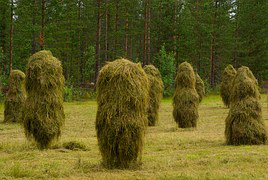 We hit a wall working a gang-related homicide. We knew the players, but lacked evidence.
One of the peripheral participants in the crime was a major supplier of the drug ecstasy. After catching him trafficking a large amount, he offered to assist. We released him, but didn't trust him, so we placed a tracker on his car. A short time later, he drove to the house of our suspect. Then we tracked him to the pier in Newport Beach where he made a short visit.
When confronted with this information, he denied it. We believed he compromised the investigation by telling the shooter we were on to him. So they drove to the pier and threw the gun into the ocean.
Was our theory correct? If so, it would be a long shot—truly a "needle in a haystack." The lifeguard scuba divers found the needle—a small caliber handgun. Ballistics matched our shooting and we made the arrest. When the firearm was placed on the table before the gunman, his eyes bulged as his jaw dropped.
When Christ was born, an angel of the Lord appeared to shepherds keeping watch over their flocks. Just like the electronic tracker led us to the ocean looking for a needle in the haystack, the angel led these shepherds to another stack of hay with a discovery far more valuable.
Jesus was a gem in a haystack—the triune God in the form of man, sent to be the perfect sacrifice for you and me. No assault on Christianity can change the objective facts of His birth, flawless life, crucifixion, and resurrection.
We believed a gun existed in our criminal case, but didn't possess it until we acted in faith. Many people believe Jesus exists but refuse to look further to find truth. The truth is that Jesus entered the physical world on a bed of hay, but He's no needle—He's the Messiah!
Jesus will find you if you want to be found.
(Photo courtesy of pixabay.)
(For more devotions, visit us at www.christiandevotions.us.)
---
---