In those days Peter stood up among the believers. Acts 1:15 NIV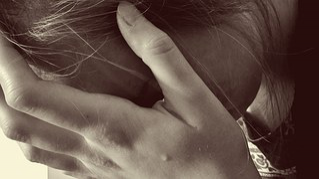 God seems to do His best work through broken and flawed people.
A few years ago, an angry man rushed through the Rijks Museum in Amsterdam until he reached Rembrandt's famous painting, "Nightwatch." Then he took out a knife and slashed it repeatedly before he could be stopped. A cherished piece of art was severely damaged. But what did officials do? Throw the painting out and forget about it? Absolutely not. Using the best experts, who worked with the utmost care and precision, they made every effort to restore the treasure.
Scripture is filled with example after example of people who messed up in a big way. Moses was called by God to deliver His people from bondage in Egypt, but Moses first took the life of another man out of anger. David was called a "man after God's own heart," but he orchestrated the death of another man just to commit adultery with his wife. Study Scripture closely and you'll find an interesting theme.
Peter was no different. Jesus predicted Peter would deny Him, but Peter maintained it would never happen. It did. Peter denied knowing Jesus just hours after Jesus was arrested in the garden. Peter let fear get the best of him. He failed. But that's not the end of Peter's story. Through an encounter with Jesus in John 21, Peter was forgiven and restored. In Acts 1, we find Peter is the unquestioned leader of the early church. The same Peter who denied knowing Jesus was used by God in a mighty way.
When you have failed God, remember He promises you forgiveness and restoration.
(Photo courtesy of pixabay.)
(For more devotions, visit us at Christian Devotions.)
---
---