I will never leave you: I will never abandon you. Hebrews 13:5 NCV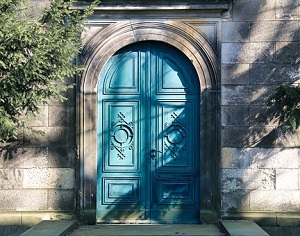 He slammed the door in my face.
I tried to do everything I could to encourage my dad. I tried to change his focus, pointing out that his present rehab facility was better than the last one he had been in a few years ago. I gave him this Scripture, thinking surely God's Word would encourage him: I will never leave you: I will never abandon you. It didn't go over well. He told me to quit preaching.
My eighty-seven-year-old father had undergone hip replacement surgery and was in a nursing home, trying to learn to walk again. He desperately wanted to go back home, but he had to get his strength back first. I think at times, my dad felt as if the Lord had abandoned him. It can feel that way in life when we go through times of darkness.
Sometimes, we don't understand why we go through difficult times. Trusting God is difficult when things go wrong and all hope seems lost. I felt abandoned when my mom committed suicide and at other times when my faith was tested.
My dad refused to listen and be encouraged that day, but our heavenly Father will always listen to us. He will never leave us because He said he wouldn't. In this life, we will have difficult times because life this side of heaven will never be easy. But God is always there to guide and comfort us through our horrific circumstances. That is something I look forward to with joy.
Trust that God will never leave you.
(Photo courtesy of pixabay.)
(For more devotions, visit Christian Devotions.)
---
---