In this world you will have trouble. But take heart! I have overcome the world. John 16:33b NIV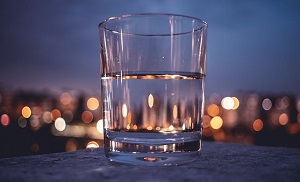 The warning light on the dashboard glared at me like a red-eyed monster.
"Check charging system," it ordered. What? I'd had my car serviced the week before in preparation for my road trip. Being hundreds of miles from home with bad weather threatening was not the time for car trouble.
Fortunately, I was at a gas station when the ominous warning appeared and not barreling down the interstate. I could give full attention to my predicament. And it was a predicament. I would have to get back on the interstate and drive forty-five minutes to the nearest dealer.
Less than an hour later and with a sigh of relief, I pulled into the dealer's service center. The technician said my alternator was dead. I had barely escaped having to be towed. Whew! A replacement part was in stock and could be installed immediately. I was back on the road in no time.
Jesus warned about the inevitable dangers and troubles in this world. But He also made clear He had overcome the world.
When Jesus is in our life, our glass is full. He's with us before, during, and after trouble. He's better than roadside assistance. Isn't that the kind of coverage we all need? Me? I'm a believer. I see the glass as completely full.
A glass half-empty person or a non-believer would see the negative in my experience. They'd say, "You asked God for safe travel, and you were on the verge of breaking down on the interstate." A glass half-full person would note a silver lining in the situation. They'd say, "Well, God didn't save you from trouble, but He did keep it from being as bad as it could have been."
Ask God to help you see your trials as a glass half full, not half empty.
(Photo courtesy of pixabay.)
(For more devotions, visit Christian Devotions.)
---
---