And thine ears shall hear a word behind thee saying; This is the way, walk ye in it, when ye turn to the right hand and when ye turn to the left. Isaiah 30:21 NKJV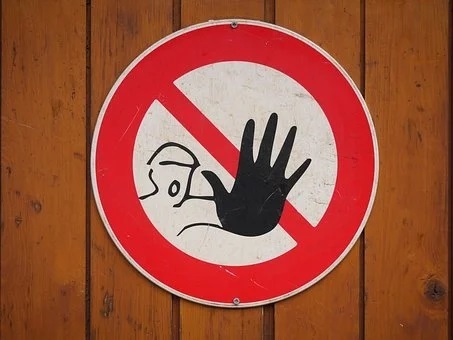 When children are small, we want to protect and guide them.
One little child who was learning to talk kept saying what sounded like ndnt. I couldn't figure out what she was saying. I listened carefully, but still didn't understand.
I looked at her mother, who laughed and said, "She's saying, 'No don't.' We always tell her not to touch or to get into something. We look at her and say, 'No, don't.' What you hear is her version of those two words."
We need to read God's words carefully and prayerfully. Sometimes when we read them, we think it is okay to do certain things. We read into His word what we think or want Him to say. Instead, God says, "No, don't."
Many are led astray by others who declare the word of God in their own way. Taking the words out of context causes spiritual harm. Listening to someone else's version of God's words can even keep us out of heaven.
One day, God will stand at the door. As He searches His book of life, He will not see some names. Those who have listened to God's words taken out of context will be surprised when they are turned away.
God says there is a way, but severe punishment awaits those who lead others astray. Seeing God's wondrous face, but not being allowed into heaven, will be awful. God asks us to read His Word, learn about Him, and trust His words for life.
Don't let anyone fool you into believing the wrong words. Open your Bible, ask God's Spirit to guide you, and let His words seep deep into your heart. That way, when you reach heaven's door, God will say, "Come in my faithful servant"—rather than "No, don't."
(Photo courtesy of pixabay.)
(For more devotions, visit Christian Devotions.)
---
---