But God demonstrates his own love for us in this: While we were still sinners, Christ died for us. Romans 5:8 NIV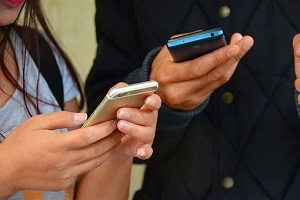 I couldn't believe the text message. It was nothing like the usual messages from family and friends.
A week earlier, someone texted me from a number I didn't recognize. I texted back, telling them they had reached a wrong number and thinking that would be the end of it. But I received another message from the same phone number—a vulgar and disgusting message. I thought about what I should do and finally came up with a message I believed was inspired.
I texted: "Wrong number. Jesus loves you." I wish I could have seen the surprise on the person's face who texted me when they read my message. Hopefully, it caused the sender to reflect on their lifestyle and created a desire in them to know more about this Jesus who loved them.
Probably most of us have heard "When life hands you lemons, make lemonade." The X-rated message didn't make me happy, but I believe I turned it into something positive. I'm a firm believer in Romans 8:28: "And we know that in all things God works for the good of those who love him, who have been called according to his purpose."
I've seen this verse fulfilled in my life many times. I know God can take something bad and turn it into something good for the Christian who commits their life to God. Perhaps God will use the message I sent and point the person to salvation and eternal life.
Use your words and actions to point others to a personal relationship with Jesus Christ.
(Photo courtesy of pixabay.)
(For more devotions, visit Christian Devotions.)
---
---