But the angel said to them, "Do not be afraid, I bring you good news of great joy that will be for all people. Today in the town of David a Savior has been born to you; He is Christ the Lord." Luke 2:10-11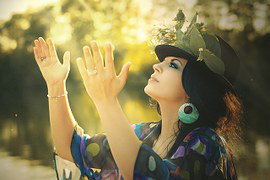 Receiving good news is always nice.
"Behold … I bring you good tidings of great joy!" was the message from an angel to shepherds on a glorious night long ago. Then a multitude of the heavenly hosts joined the angel. Although the shepherds were frightened at first, the group soon began praising God in the highest and saying, "Peace, good will to men."
Imagine the joy the shepherds felt when angels announced the birth of the Messiah. Or the peace they felt when they went to Bethlehem and found the angel's words to be true. And when they found the tiny baby wrapped in swaddling clothes just as they had been told.
That same joy and peace should overcome us every time we see a manger… or a cross. The birth of this tiny baby boy changed the course of history. We who know this truth, should sing and shout the wonderful news until the whole world knows that a child was born who is Christ the Lord.
Rejoice in knowing who Jesus is and why He came.
Father, we thank You for that beautiful baby boy who changes the lives of all who choose to follow Him.
(Photo coutesy of pixabay.)
(For more devotions, visit Christian Devotions.)
---
---