But grow in the grace and knowledge of our Lord and Savior Jesus Christ. To him be the glory both now and to the day of eternity. Amen. 2 Peter 3:18 ESV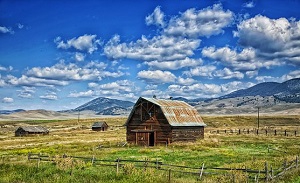 Attending my college class reunion gave me a surprise.
As I walked into the room, people with white hair (or no hair at all) greeted me. In spite of the obvious physical changes, I was surprised to see how little people had otherwise changed.
Christians mixed in with non-Christians, and I was thankful for the witness of their lives over the years. Observing the actions and conversations of the non-Christians made me wonder about how I had or hadn't changed.
I realized God was working on me in certain areas, but in other areas I still had plenty of room to grow. I thought about the shopping lists of character qualities in the Bible I am supposed to develop. The Bible labels the process as sanctification. Why had I made so little progress?
Little of sanctification results from my own efforts. God puts me in situations and hardships so that I have to rely on His grace. Grace is the antonym of human effort and sufficiency. Life is truly a school of hard knocks. I often resist God's grace in my responses because I want to feel as though I do things myself.
As I looked around the room, successful men who had lifted themselves up by their own bootstraps surrounded me. Perhaps they did not recognize a day would come when all they had worked for would not suffice in the eyes of a heavenly Father. I decided right then to live the rest of my life growing in God's grace.
What are some ways you can grow in God's grace?
(Photo courtesy of pixabay.)
(For more devotions, visit Christian Devotions.)
---
---