So she said to Abram, "The Lord has kept me from having children. Go, sleep with my slave; perhaps I can build a family through her." Genesis 16:2 NIV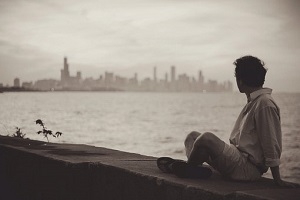 I dreamed of being a writer.
Putting words on paper and transforming them into a story is almost life-giving for me. But I thought the day that my writing would exist anywhere else other than in my journal would never come. I never envisioned God weaving my dream into His plan for me.
Now that the wait is over, I see His goodness, but the path to get here was long. The wait was a struggle and, at times, painful. The battle to slip away and take matters into my own hands raged inside of me. After all, I thought I knew what was best for me.
Sarah, the wife of Abraham, struggled to wait well too. She wanted a son, but she never conceived. Her dreams of having a child seemed to slowly move out of reach as she aged beyond the childbearing years.
Her inpatience led her to create her own path to motherhood. Instead of trusting God in her current circumstance and waiting patiently, she took matters into her own hands. But her scheme crashed down around her and the others she included in her plan.
Thankfully, God had a grander plan. He forgave Sarah and opened her womb, and she gave birth to Isaac—a direct descendant of Jesus. Sarah did not know it at the time, but waiting for her son weaved her into the most excellent salvation story on earth.
When faced with making our dreams happen or letting God's will reveal itself, we often struggle, especially if it appears the dream is taking forever to materialize. Sometimes, we don't wait well. God can give us the patience we need to see the journey through. His promises are always true and trustworthy.
Trust God for His next step for you.
(Photo courtesy of pixabay.)
(For more devotions, visit Christian Devotions.)
---
---