Now, there was leaning on Jesus' bosom one of His disciples, whom Jesus loved. John 13:23 NKJV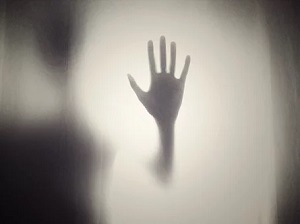 While teaching a Comparative Religions class during my college educator phase, I explained the difference between Bible-based Christianity and world religions. One of the easiest ways to contrast religions was to ask the students where they believed they were going when they died. Only the Christians had a solid confidence they were going to heaven without having to work to get there.
I have been asking God to teach me what Christianity is. Is it only information about Christ and the Bible, or is it a personal relationship with Christ? By studying passages in the Bible on this subject, I have been taught what I already knew, but needed more understanding about.
A few of the passages that revealed the essence of being a Christian were "Abide in Me and you will bear much fruit, for without Me you can do nothing" (John15:5), "I call you friends" (John15:15), and "Abide in my love" (John 15:10). These inspired passages make it clear that being a disciple of Jesus Christ is not primarily learning information about Him. Christianity is a personal, ongoing relationship with Jesus, and our relationship with Him is a love relationship that is illustrated by John's feelings about His Lord.
One of the most beautiful pictures of love found in the Bible is when John needed the touch of Jesus and leaned against His bosom. Jesus' touch healed and comforted then, and it still does today.
A believer's studies in God's Word should never be far away from having feelings of love for Jesus. Without the touch of Jesus, we feel lonely and parched, thirsty for living waters. The bottom line in the tally sheet for our lives will be how much time we spent in touch with Jesus, our fruitful Vine.
Desire to be touched by Jesus' presence and kindness, and you will always have a good day.
(Photo courtesy of pixabay.)
(For more devotions, visit Christian Devotions.)
---
---