For our light and momentary troubles are achieving for us an eternal glory that far outweighs them all. 2 Corinthians 4:17 NIV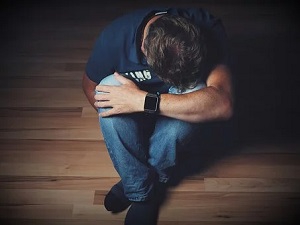 My daughter labored for hours and was tired.
The kind doctor encouraged her, telling her she might feel a little pressure as she made a final push and brought her baby girl into this world. Any who have given birth know it is not a "little pressure."
My daughter looked at me and asked, "Is it going to hurt?"
Staring straight into her beautiful tired eyes, I answered, "Yes, but it is only for a moment. Then, it will be over."
After those comments and the next contraction, she bore down and delivered my first grandchild, learning the truth for herself. When we look at our sweet children for the first time, the acknowledgment of pain disappears and is replaced with joy and the surreal feeling of knowing we birthed life.
We all want our family and friends to be saved from painful experiences. But if we want to become the complete person God intends, we cannot sugarcoat or avoid our circumstances. We must push through. As we grow through overcoming obstacles, we find the peace and hope only God can provide.
We often look back at a hard time and realize how God refined us for the better. I left a toxic relationship. Doing so taught me to be stronger and gave me knowledge of what God wanted me to have in a husband. By crying out to God, I became dependent on Him, which increased my faith and opened the opportunity to meet my present husband who treats me with abundant respect and love.
God doesn't promise a pain-free life. He does promise to walk with us through it and to give us the gift of eternal life. In our suffering, we flourish the most. God strengthens us, teaches us to be reliant on Him, and refines our nature into something closer to His.
The next time you are confronted with a painful situation, do not let it stop you. Step out in faith and trust God to strengthen and perfect you in the trial.
(Photo courtesy of pixabay.)
(For more devotions, visit Christian Devotions.)
---
---