Ponder the path of your feet, And let all your ways be established. Proverbs 4:26 NKJV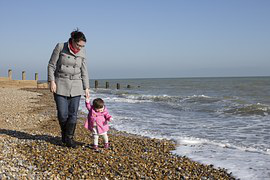 I wonder how I got here.
Have you ever found yourself saying those words? Finding yourself somewhere you didn't plan to be—whether in a physical location or an emotional state—can lead to all kinds of trouble.
The Bible says God isn't the author of confusion, but of peace. He's also a God of order and shows evidence of this throughout the Bible. One example is shown through His instructions to Noah for building the ark. Specific details were given regarding the type of wood, dimensions, placement of decks, windows, doors, etc. The purpose of the ark was to save Noah and his family from the flood. Most likely, the command made no sense to Noah—since it had never rained before—but he listened and obeyed when God spoke. Noah spent 120 years following step-by-step construction to complete his task. Friends and neighbors laughed at him, but he didn't quit. Had Noah felt overwhelmed and given up … or just never heard God in the first place, none of us would be here.
Since I'm not an organized person, hearing "If you fail to plan, you plan to fail" disturbs me. However, planning helped me lose fifty pounds—something I never thought I could do. I set a goal and followed my plan. Day by day, meal by meal, I decided which foods were worth it. This dream became a reality through God's strength and my baby steps. If I had given no thought to my previous poor choices, I would weigh the same or more today.
The writer of Proverbs says people perish when there is no vision. God's Word protects us from dangerous circumstances that cause us shame or harm. I don't want to be the simpleton who goes blindly on and suffers the consequences. Pay attention. Life is a gift–each day a fresh start. What will you do with yours?
Plan your path, grab your Father's hand, and don't let go. Remember … baby steps.
(Photo courtesy of pixabay.)
(For more devotions, visit Christian Devotions.)
---
---