Woe to you who are rich for you are receiving your comfort in full. Luke 6:24 NASB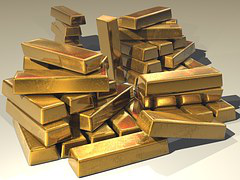 Should my wife and I jump in our car and speed away from luxury?
Recently my wife and I celebrated our anniversary in Mexico. We were staying at the Mayan Palace Resort in Rocky Point, Mexico, but had been blessed to receive an unexpected upgrade to the Grand Mayan section of this luxurious resort. We were happy campers.
Standing on the balcony of our fourth floor suite looking over the valley the resort owns, I also looked down on their several-mile-long private beach. I was thankful but also concerned about what I had read in my red-letter edition Bible the night before. Jesus had said it was possible for the comforts a person receives during this life to be their portion of comforts.
I began to calm down a bit when I remembered that any verse taken out of context is a pretext. Thinking over the context of Luke 6—and perusing other verses in God's Word about blessings—made me feel better.
I knew the path to salvation was found in John 3:16, so the issue wasn't being saved by being a flagellant. (They beat themselves to gain God's favor.) However, Jesus did say we needed to guard against greed because even when we have abundance, our life does not consist in our possessions. Yet all good gifts come from God, and thankfulness should rule in our hearts and minds.
Feeling better as I began to experience balance, I told my wife about my thoughts as we walked on the beach and picked up shells that are normally only found in shell shops. We understood that good gifts are a natural thing from our heavenly Father. He is love, and love gives naturally.
Perhaps the key word in the issue of prosperity—or the lack of—is contentment. Paul learned to be content in whatever condition he found himself. Abiding in our relationship with Jesus and knowing our Father knows best, answers the question of prosperity.
Chose humble thankfulness, and cancel pride, jealousy, and materialism.
(Photo courtesy of pixabay.)
(For more devotions, visit Christian Devotions.)
---
---