He that hath ears to hear, let him hear. Matthew 11:15 KJV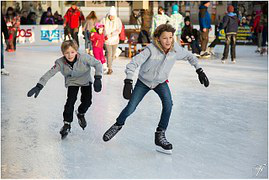 I felt sure my oldest son almost always turned a deaf ear to me.
One day, my son slithered through the door at four in the afternoon. He was supposed to be home at two. Extremely angry, I blurted, "Why are you so late?" Laying my hands flat on the table, I glared as I waited for his answer.
He raised his head and laughed. "I figured I was in trouble when my friends and I were riding bikes in the wooded area around the springs. I looked at my watch and it was two o' clock. I figured it didn't matter whether I was a half hour late or a couple hours late. I was in trouble."
I launched into the whys of why he should listen and not come home late. Studying his facial expression, I questioned. "Have you heard anything I've said?"
"Yes, Mom, I heard you. I just didn't want to."
Then it hit me. I had ignored God when I shouldn't have. I had missed what God wanted to say because I didn't want to hear it. His voice was clear, but I didn't listen.
I wanted to swallow the words I had spoken to my son. If I, the adult, cannot listen to God's simple instructions, how could I expect my son to listen to mine? Now I thank God for berating me when I don't listen. As He speaks to my heart, I listen so I will not be late coming home.
Thank God for instructing you, and then ask for His strength to obey what He has said.
(Photo courtesy of pixabay.)
(For more devotions, visit us at Christian Devotions.)
---
---