A new command I give you: Love one another. As I have loved you, so you must love one another. By this everyone will know that you are my disciples, if you love one another. John 13:34-35 NIV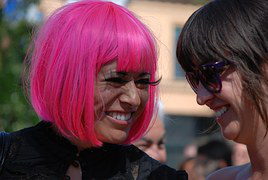 "Birds of a feather flock together."
Perhaps your parents, like mine, imparted this time-honored proverb as they encouraged you to choose your friends wisely.
God created each of us with an innate desire for acceptance and significance. When we observe how philanthropists and celebrities make a profound impact upon society, we, too, yearn to leave our marks on the world. Desiring to live a notable life is honorable, but it's easy to forget acceptance doesn't always indicate significance—nor does significance necessitate acceptance. Our pursuit for personal significance can morph into selfish ambition, misplaced energy, and unrealized dreams. Our efforts may not only fail to produce the desired result, but they can also leave us with feelings of low self-esteem and worthlessness.
Paul characterized a significant life as a life connected to others: Do nothing out of selfish ambition or vain conceit. Rather, in humility value others above yourselves, not looking to your own interests but each of you to the interests of the others (Philippians 2:3-4). We're not autonomous creatures; we're created to live life in fellowship—unified in thoughts and deeds.
Neighbors once lived in tight-knit communities, sharing the latest gossip over the backyard fence. This wasn't unusual. Nor was enjoying an impromptu Sunday afternoon visit in a front-porch rocker with a glass of sweet tea or borrowing a cup of sugar.
Today, we've exchanged our face-to-face encounters with those a few yards away for international Periscope chats and hundreds of Facebook, Twitter, and Instagram followers around the world. Our evening strolls have become opportunities to engage in cell phone conversations with others continents away while we give our next-door neighbor a quick nod and a half-hearted glance in passing.
Isolating ourselves from society and those within the body of Christ not only hinders our spiritual growth but also denies others the uniqueness we bring to our world. Let's push past our reclusive existence, stay connected, and experience the joy and security that true love and fellowship bring.
May others say of us, "We knew them by their love."
(Photo courtesy of pixabay.)
(For more devotions, visit Christian Devotions.)
---
---