Rain down from above, you heavens, and pour down righteousness, you skies. Let the earth open. Let salvation and righteousness sprout. Let them spring up. I, the Lord, have created them. Isaiah 45:8 GWT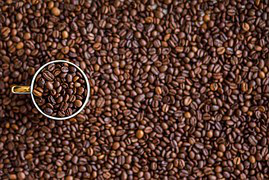 First from the pulpit and then from a prisoner, the truth about the lack of hope in the lives of hurting and wounded people pierced my heart.
I have always believed when God repeats a truth, I should pay attention. I was challenged to connect with these needy ones by acts of compassion and caring ... to do what Paul said: Walk in love, as Christ also has loved us (Ephesians 5:2).
As I meditated upon this truth, God placed an exciting picture in my spirit. I envisioned hidden joys being revealed and finding expression upon the lives of weary and wounded earth wanderers who had lost their way. These providential encapsulated seeds of hope will rain down on a dry and thirsty land, penetrating the soil of unyielding hearts everywhere.
If these hearts will yield to the seeds, God in His perfect timing will open them to reveal their true content and eventually their reward. This will enable the sower to encourage and bless the receiver of such unmerited favor.
In time, those who sowed will gather and share fruit that is pleasing to eat, bringing wholeness and health to their body and soul. They will gather flowers to bring into their homes and give away to others. Flowers named Peace, Joy, Hope, Creativity, Beauty, Harmony, and Purpose. There will be many other flowers with equally wonderful names for them to enjoy. Their beauty will never fade, nor will their sweet fragrance ever lose its power. As long as we have eyes to see, ears to hear, and hearts to open, seeds will continue to fall.
Open your hands and fling wide the door to your heart so you can receive the life-giving seeds and nourishing rain sent from heaven with unconditional love.
(Photo courtesy of pixabay.)
(For more devotions, visit Christian Devotions.)
---
---