By an act of faith, Abraham said yes to God's call to travel to an unknown place that would become his home. When he left, he had no idea where he was going. Hebrews 11:8 The Message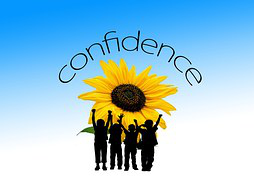 Three months into my new job, I was overwhelmed.
The fast pace demanded by my new job, as well as the long hours, took its toll on me. More than I could live with. I considered leaving but didn't have another source of income—nor the energy to look for another job. So I prayed, asking God to show me whether He wanted me to stay or go. And if He wanted me to go, I needed to know where.
He told me to leave work and move near my family. They lived across the country. Really God? You want me to move? I asked. I kept praying but heard no answer from Him. I called my family and told them what He'd said. Their reaction confirmed I should go. I'd have a place to stay.
With no job, friends, or church in South Carolina, I didn't know what would happen, but I stepped out on faith. Less than a year later, I'd discover why God moved me. I needed my family's support and care when medical problems arose that changed my life forever. God knew that would happen. He put the details in place so that when I needed them, we could weather the storm together.
If you think God is calling you to do something—even if you're nervous, trust Him and step out on faith. God knows your future, and He'll show you His plan as you walk with Him one step at a time.
(Photo courtesy of pixabay.)
(For more devotions, visit Christian Devotions.)
---
---