That they may be one as we are one. John 17:11 NIV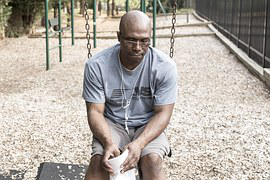 Skin cancer can teach a person a lot about Jesus.
I was on our back deck watching the hummingbirds fight over their nectar jars. Suddenly, I felt a itching on the lower part of my left jaw. Thinking it must be a bug bite, I tried to ignore the itch. Ignoring it didn't work, so I went inside to look.
Inside my mouth, I found a pink little mountain the color of bubblegum that was as smooth as a baby's bottom and as firm as a piece of fruit. I knew I had to tell my wife, but hesitated because she was so proactive. I thought about ignoring the eruption in hopes it would go away. I was overruled again.
A few days later at my skin doctor's office, I didn't like the grim look on his face when I told him the story and showed him my little marvel. He scheduled me for surgery immediately.
I learned many years ago to take my stunned moments to Jesus, so I quoted the prescription for anxiety written on the Philippians prescription pad that told me to stop being anxious. I needed to go to my loving Lord in the spirit of a worshipful supplicant and ask for things from a position of thankfulness. Coming to God meant believing He existed and would reward me. Peace filled my being as I was integrated into Jesus after coming into His loving arms.
The whole cancer episode became interesting, not frightening any longer. I was awake during the surgery but couldn't move. My vision was clouded, but I could still watch the doctor open up my throat. Even then, I wasn't frightened. Later, my doctor told me I was cancer free. My heart still sings praises to God.
No matter what comes your way, rest in the loving arms of Jesus.
(Photo courtesy of pixabay.)
(For more devotions, visit Christian Devotions.)
---
---