For am I now seeking approval of man, or of God? Or am I trying to please man? If I were still trying to please man, I would not be a servant of Christ. Galatians 1:10 ESV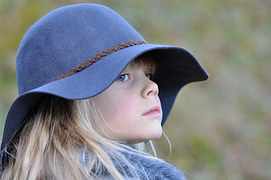 "Don't write for me, but for the prosecutor who will need details to prove a case beyond a reasonable doubt," I said.
As a police watch commander, I required officers to submit their daily crime and arrest reports for approval. My advice for them to write the reports as if they were writing them for the prosecutor often fell on deaf ears. I was their boss. But the light illuminated when they were called to the witness stand and realized my opinion was irrelevant. All that mattered was what they did and didn't do.
As a follower of Christ, living for the approval of people is nonsensical. Yet I've done it. I want others to receive my written work with anticipation and endorsement to help validate my thoughts. But why do I need others to place their stamp of approval on my effort?
Needing approval from others may mean I'm seeking a pat on the back or not practicing faithfulness to God's call on my life. I want my words to reflect God's instruction to me. He teaches, and I write.
"I want to live for an audience of one" is something I have written many times over. But living it is a challenge. I can now proclaim I have put hobbies and other activities to the side as I write for God's glory.
If we follow Jesus and pursue holiness, God will speak to us through Scripture, the Holy Spirit, and His creation. When He does—and we respond in obedience, we are living for an audience of ONE.
Affirmation and encouragement are nice, but the seal of approval should come from our Father in heaven.
(Photo courtesy of pixabay.)
(For more devotions, visit Christian Devotions.)
---
---