I press on to reach the end of the race and receive the heavenly prize for which God, through Christ Jesus, is calling us. Philippians 3:14 NLT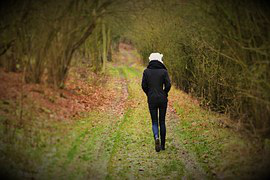 Trying to stumble through the mundaneness of the winter months, I became aware of my need for motivation.
Life can be routines mixed with pleasurable moments but also has the tendency to be fleeting. Recently, I discovered beauty in the dullness of this season in my life. My family transitioned churches and communities and moved into our new home on New Year's Eve. We ushered in the New Year by searching through clutter, hoping to find bedding so we could enjoy a restful conclusion to our busy day.
While unpacking, I found myself searching for meaning. Though I was candidating and unanimously voted into the church and was feeling great about the situation, relocating is always hard. You worry about your children acclimating to a new school and wonder how you will fit into this new opportunity. The celebration was over and I was feeling underwhelmed—lost.
My routine was gone and friendships were now referred to in the past tense. Though I had no desire to move forward, I had to find strength in a season where everything was in hibernation.
The term "press on" came to mind. Paul talked about pressing towards the goal in his life. I realized I was on a journey too, but my spot was a transition that did not indicate the journey. Journeys aren't defined by one moment or experience. They are defined by the total experiences of the steps we take in life.
We have to press towards our goals and aspirations. While there will be seasons of mundaneness mixed with extraordinary pleasures, the totality of these experiences make the journey. If you feel stuck in a similar position, remember winter gives way to spring just as night gives way to morning.
Keep going; you will find your purpose in this journey.
(Photo courtesy of pixabay.)
(For more devotions, visit Christian Devotions.)
---
---