The LORD would speak to Moses face to face, as one speaks to a friend. Exodus 33:11 NIV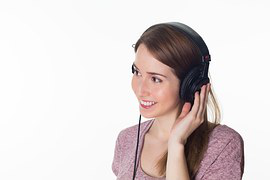 I'm an introvert who tends to listen more than I talk.
When I go out with friends, I sit quietly, listening to the banter, laughing at the jokes, interjecting a comment here and there. I don't mind others doing the talking. There are times, however, when I would like to talk. I have things to say. But my friends are so accustomed to my silence that they forget to listen. Sometimes this bothers me.
I'm glad I know Someone who will listen to me anytime and anywhere: my heavenly Father. His ears are always attentive when His children talk—whether it's through formal or informal prayer, singing, crying out, or just a burst of spontaneous conversation.
As with Moses, God desires to speak with us, "as one who speaks to a friend." While He spoke audibly with Moses—and others like Joshua, Samuel, Job, Jeremiah, and Philip—He does not do so today. Yet He still longs to connect with us in conversation and to build one-on-one community. He wants to listen to our joys, sorrows, slipups, heartaches, dreams, prayers, and praises.
Nothing is too trivial to bring to God's attention. He wants to hear it all, and He will listen patiently.
Don't be shy. Pour out your heart and soul to the One who cares for you. While others may not listen, He always will.
(Photo courtesy of pixabay.)
(For more devotions, visit Christian Devotions.)
---
---