But God demonstrates his own love for us in this: While we were still sinners, Christ died for us. Since we have now been justified by his blood, how much more shall we be saved from God's wrath through him! Romans 5:8-9 NIV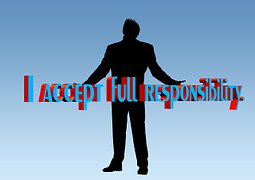 The bill was more than a thousand dollars. The explanation said I had provided no insurance information.
Before I had tests done at the hospital, my doctor informed me it would cost one hundred dollars up front, but led me to believe there would be no further charges. She did say, though, that insurance didn't usually pay for that particular test.
The day I had the test, the receptionist was not a happy camper, and the office resembled a zoo. The lobby filled as the morning progressed, and I had the feeling I'd been overlooked. The waiting was difficult, since the test required a fast—meaning no breakfast or coffee. Finally at noon, they performed the test.
The receptionist hadn't asked for my insurance information, so when I received the bill, I called the billing company. Once I convinced them I was me, the call dropped. I called again, went through the same identification process with another customer service rep, and prayed this time the line would hold.
When I questioned the bill, the receptionist checked her records and informed me I had a zero balance. Even though she assured me I owed no money, I remained skeptical and asked for the hospital number so I could double-check. Only after I received confirmation from the hospital was I able to believe it. She explained how a computer-generated bill can go out before the insurance payment kicks in. (The insurance they didn't ask for and said wouldn't apply to this particular test.)
Everybody owes a spiritual debt of sin to God. The problem is we can never pay the debt we owe. But when Christ died on the cross, He said, "It is finished." We can be one hundred percent certain He paid our sin debt.
Trust Christ so you can have a zero-balance with Him. Forever.
(Photo courtesy of pixabay.)
(For more devotions, visit Christian Devotions.)
---
---