Finally, brothers and sisters, whatever is true, whatever is noble, whatever is right, whatever is pure, whatever is lovely, whatever is admirable - if anything is excellent or praiseworthy - think about such things. Philippians 4:8 NIV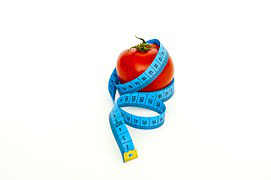 Although I didn't need to lose as much weight as the woman I heard about, her story intrigued me.
The news report was about a woman who lost a large amount of weight in a short period of time. She limited her caloric intake to 500 every other day and didn't go overboard but kept her calorie count moderate the other days. If you've ever looked on the back of a box of cookies or chips, you understand 500 calories isn't much. Cutting out the empty calories means choosing wisely what goes into our bodies.
After years of daily exercise with the scale bouncing back and forth between the same dismal numbers, I decided to try this diet. And it worked. The 500 calorie days were tough, but I stuck to it. Once the numbers on the scale started to go down—and stay down, I told myself cutting out the candy, chips, and soft drinks three times a week was worth it.
As I limited my caloric intake and got rid of the empty calories, I considered what happens when I gorge myself on the meaningless junk I take into my mind through what I read, watch, and listen to.
If we stuff ourselves with worthless things that have little or no value, we leave little room for valuable things. Things that are noble, right, pure … things Paul says to think about.
Limiting the empty calorie items is difficult but possible. Start small. Try the 500 calorie three times a day diet. Set a limit on how much time you spend watching TV, surfing the web, or hanging out on social media. It might surprise you how good you will feel.
(Photo courtesy of pixabay.)
(For more devotions, visit Christian Devotions.)
---
---