Likewise, the Spirit also helpeth our infirmity; for we know not what we should pray. Romans 8:26 KJV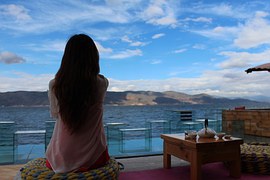 Though she had raised a family and had a career as a nurse, she didn't remember either.
A friend of mine was diagnosed with Alzheimer's disease. Her husband is her care giver and helps her get ready to attend our church prayer meeting where women pray and remain with her until the men's group is dismissed.
Our friend reads and prays over the first names from the week's prayer bulletin, choosing her words carefully as she tries to get every request right. Week after week, she starts in the same place with the same requests. It occurred to us that she might want to pray for someone or something else, so we offered her three other requests: a retiring missionary who needed a job, a missionary who needed a new field of service, and a friend who needed help caring for her sick husband.
As we bowed our heads, our friend prayed, "Thank You to pray. I pray for everyone who is—still." Even a few ideas were difficult for her to remember. Looking down at the list, she continued, "Pray for the lady and her husband. Pray for the Planning Committee and the Deacon Committee. In Jesus Name, Amen." Her silence allowed others to meditate.
David took his problems to God. Trusting the requests were heard, he rested in the knowledge God would answer. After help came, David sang praises from a heart blessed by God's love and goodness toward him.
People have burdensome problems without easy answers. We pray but don't know how to ask for God's help, what to say, or what to do about the situation. Lacking words, we often cry to the Lord—or just cry. Jesus is the mediator between God and believers, and the Spirit intercedes when we don't know what to say. He speaks perfectly and with intensity.
God knows our hearts and recognizes the Spirit's mind. Let Him help you pray the will of God.
(Photo courtesy of pixabay.)
(For more devotions, visit Christian Devotions.)
---
---