For he observes himself, goes away and immediately forgets what kind of man he was. James 1: 24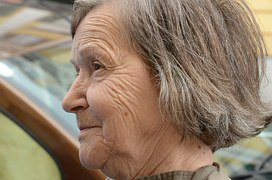 I looked in the mirror and didn't recognize the person staring back at me.
A gray-haired woman had taken over my body. It didn't feel as though so much time had passed, but it was me. I had become the reflection in the mirror.
Life had happened, and each day I stared at the mirror without realizing this would be the last time I would see that reflection. Tomorrow would be a new reflection and a new chance to do the things I had put off yesterday. I wondered if I had lived up to the potential in the old me.
Each day, we are given a chance to complete the task we started. Often, I sell myself short or forget what I set out to do, forgetting the possibilities that slip through my fingers.
God gives us the ability to become the person He knows we are inside. We don't have to make excuses for who we are or forget who we are as soon we turn away from the mirror.
Look at yourself through God's eyes. He sees a person who is wonderfully made and full of promise. Though forgetting is easier, God will help you be the person He wants.
Look in the mirror and remember the hope God offers—the hope He will be with you each step of the way.
(Photo courtesy of pixabay.)
(For more devotions, visit Christian Devotions.)
---
---