But let him ask in faith, nothing wavering. For he that wavereth is like a wave of the sea driven with the wind and tossed. For let not that man think that he shall receive any thing of the Lord. A double minded man is unstable in all his ways. James 1:6-8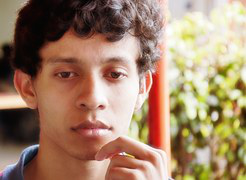 Life is full of surprises, and we often have to make important decisions that can change its course.
As a Christian, I wanted to live in God's will, but I was struggling with doubt and didn't feel peace. Frightened I was going the wrong way, I knew I needed to do something. I felt like a leaf swinging on a tree. I heard one preacher say, "'One shouldn't act when one is hesitant," so I went from one preacher to another, asking what I should do.
After a year, I realized I should discover myself. I did this through prayer and the help of other trusted Christians. God showed me that often my decisions depended on the occasion, not on me. I was scared to take responsibility. I was ready to listen to others but not to trust myself. I understood it was time to make my own decisions. God would respect that because He gave me freedom of choice.
According to James, I shouldn't doubt when I ask God anything. He will take care of me when I'm weak and need His help. He will show me the right way. God can strengthen my steps and always be relied on.
In every situation, we have a choice. Because of our free will, we can choose sin or obedience. When we choose sin, we choose death. Sometimes God is merciful and doesn't allow us to make big mistakes. God will give us wisdom to recognize what we can and can't change.
Trust God with every decision you make.
(Photo courtesy of pixabay.)
(For more devotions, visit Christian Devotions.)
---
---