But you, when you pray, go into your room, and when you have shut your door, pray to your Father who is in the secret place; and your Father who sees in secret will reward you openly. Matthew 6:6 NKJV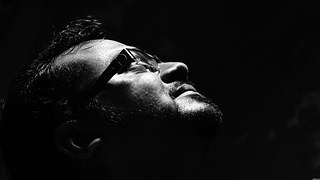 Sometimes in trying to teach a child a lesson, we find out we're the student.
It was a teachable moment and I was going to use this opportunity to talk to my fourteen-year-old about purity and integrity. One of her friends made an innocent comment but phrased it with a double meaning—a sexual innuendo. I wanted to explain that as a child of God and representative of Christ we should be an example to others. I called my daughter over, but while I was speaking, she was playing on her iPod. This was important, but she didn't hear a word I said because she was absorbed in a game.
The next day it hit me. I do the same to God all the time. I'm the pot who called the kettle black.
God created Adam for fellowship, to walk and talk together in the garden. We were made for fellowship too. God wants to spend time with me, but I'm often too busy for quiet time with Him. Yet I find time to play on the computer and watch mindless TV shows.
God doesn't need my prayers. I do. I can pray on the go, as I run out the door, or as I'm falling asleep, but Jesus always took time to be alone with His Father. When I take time to be with God, I'm renewed and strengthened. Doing so is how I listen and learn. It keeps me aware of His presence so I'm more trusting through trials and less crazy in crises.
Prayer is a heart attitude. There is no right or wrong way to do it. A small hurried prayer is better than not talking to God at all, but we need time to listen. Consider the things that fill your day and crowd out your quiet time.
Find time for your heavenly Father. He is your reward and nothing can compare.
(Photo courtesy of pixabay.)
(For more devotions, visit Christian Devotions.)
---
---