A Levite woman became pregnant and gave birth to a son...she hid him for three months. But when she could hide him no longer, she got a papyrus basket for him and coated it with tar and pitch. Then she placed the child in it and put it among the reeds along the bank of the Nile. Exodus 2: 1-3 NIV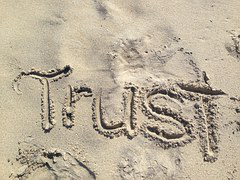 My grandson was all smiles. "Guess what? This year I can ride the roller coaster. I'm finally tall enough. I can't wait!"
Excitement for riding roller coasters at amusement parks is one thing. Roller coasters in life-changing events don't carry the same enthusiasm.
Like any mother, Jochebed looked at her baby and thought he was the most beautiful baby she had ever set eyes on. But her joy was marred by Pharaoh's decree to kill all male Jewish babies. Her plan to save him involved placing him in a basket in the Nile. As the basket floated, Moses' sister hid and watched. Then Pharaoh's daughter went down to the Nile to bathe…She saw the basket among the reeds and sent her female slave to get it. She opened it and saw the baby. He was crying, and she felt sorry for him. "This is one of the Hebrew babies," she said. Then his sister asked Pharaoh's daughter, "Shall I go and get one of the Hebrew women to nurse the baby for you?" "Yes, go," she answered. So the girl went and got the baby's mother. Pharaoh's daughter said to her, "Take this baby and nurse him for me, and I will pay you (Exodus 2:5-9).
Jocebed's loss turned to gain as she cared for her son until he was older, and then she took him to Pharaoh's daughter and he became her son. Jochebed rode a roller coaster of emotions and decisions: exhilaration, joy, resolution, release, caring, and letting go again.
Our days include celebrations, disappointments, and sometimes irreversible life experiences such as job loss, rejection, financial reversal, death of a loved one, or inability to have children.
Jochebed's example shows us we can trust God in the highs of a roller coaster ride and in the downhill fall. As an adult, her son became the leader of the Jews and led them out of Egypt. God knows what He's doing. We might even find we grow taller.
When life puts you on a roller coaster ride that's not fun, trust God for the best.
(Photo courtesy of pixabay.)
(For more devotions, visit Christian Devotions.)
---
---