Be watchful, stand firm in the faith, act like men, be strong. 1 Corinthians 16:13 ESV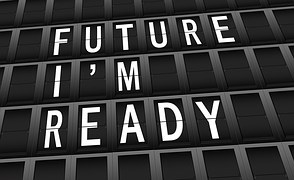 Church membership is changing, church atmosphere is changing, and if the leadership does not embrace these changes, churches will not grow.
When the sun fades into the horizon, everyone has gone home, the fire dims, and we are left alone with no one to push us on, we must finish the job. When the newness wears off and we ache all over, we must press forward.
Christ said to Judas, "Do what you came to do, friend." Even Jesus knew there was a mission to be finished, and it was necessary to complete His assignment.
Changing a dirty diaper is not pleasant. Nor is staying up all night with a sick child or caring for a family member who can't care for themselves. Most of us don't want to invite the in-laws over for dinner, but some things are inevitable. None of us want to face death, but one day it will come to us all. When our life is over and we are remembered, we should want others to say, "What a life!" not "What, a life?"
Pastors and congregations must embrace the environment of the local families and be equipped to meet the spiritual needs in their neighborhoods.
It may not be comfortable or the same as it was in 1974, but our communities have changed, and so must the methods we use to share our faith and continue the work of hope that is found in a relationship with Christ.
Don't be afraid to fail; be afraid not to try.
(Photo courtesy of pixabay.)
(For more devotions, visit Christian Devotions.)
---
---