And He will wipe away every tear from their eyes, and there will no longer be any death; there will no longer be any mourning, or crying, or pain; the first things have passed away. Revelation 21:4 NAS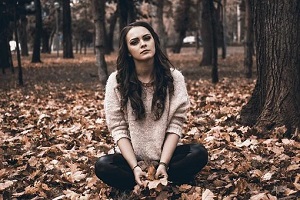 As I reflect on the challenges of the previous year, I am grateful God sustained me and I have peace.
I am also painfully aware that across town my cousin received the heart-wrenching news his twenty-eight-year-old son had overdosed. The weight of that revelation breaks my heart. I know my cousin isn't alone in his pain. The widower bumps into himself in the home he once shared with his wife, and people battle cancer constantly. Suffering is inevitable—a part of living … the part I wish I could eradicate with the wave of a wand. But that's not how it works.
Suffering has purpose. It enlarges the capacity of our hearts, making us human and giving us the ability to comfort others in their affliction. And when we view our pain and loss through the lens of Scripture, we gain a clearer perspective of this transitory life. Death is not the end.
This Scripture reminds us a glorious day will come when God—not an angel or one of the prophets—will wipe away every tear we have shed. Death will lose its sting, and we will no longer experience grief or anguish. This promise fills my tired heart with great hope and expectancy.
In God's presence, we gain strength for life's journey and are filled with a sense of hope. God will sustain us. Yes, He will.
When times of pain come, look to God, the only true Source of comfort.
(Photo courtesy of pixabay.)
(For more devotions, visit Christian Devotions.)
---
---