You shall not steal. Exodus 20:15 NASB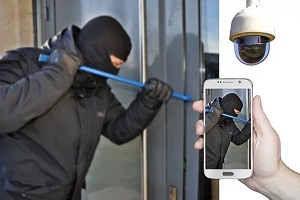 The lady warned my husband.
My husband had agreed to water her garden and plants while she was away for a month over Christmas holidays to visit family in another country. She told him not to leave anything out in plain sight because thieves would steal it. Since she lived in a retirement apartment complex, her admonition surprised us. But my husband took her warning to heart and made sure every time he came and went from her place he hid the hose and fixtures well in different places.
The hose disappeared first, then sprinklers, and finally fittings on a new hose. Since her home was quite a distance from our home and my husband's job, caring for her garden became a frustrating time-consuming problem.
As I talked with my husband one day, I thought of a childhood reminder from an honest teacher. She taught us that taking someone's ruler, pencil, or pen without permission and not returning it was stealing. This lesson has stayed with me throughout the years—especially when I walk away from someone with their pen in my handbag, only to be convicted. Then I must take the time to return what does not belong to me.
We may plead innocence and argue about the value of things, but God did not clarify the cost of any item in the commandment. I do believe God meant it when He said, "Do not steal."
Perhaps you need to return something that does not belong to you to someone. Do it today, and be blessed by knowing you have obeyed God's Word.
(Photo courtesy of pixabay.)
(For more devotions, visit Christian Devotions.)
---
---