I have loved you with an everlasting love; I have drawn you with unfailing kindness. Jeremiah 31:3 NIV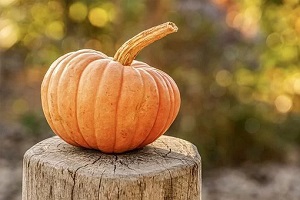 Kindergarten Science is often a beautiful lesson in God's love.
My kindergarteners and I discussed how, within temperature variations, substances undergo reversible changes—such as with water freezing and then thawing. But with other substances, irreversible modifications occur—like our experiment on little pumpkins.
Prior to cooking, the small pumpkins were hard and could not be molded by my kindergarteners' hands. Yet after heating them from the inside out, they became easy to squash—an irreversible change. They would never be raw pumpkins again. We squished the pumpkins into pieces, then chatted about our actions and words.
Our actions and words cannot be taken back—somewhat like the love of Christ. When Christ sheds His love into our hearts, He makes a permanent mark on our souls. We are His forever. Nothing can alter the Father's unchanging love.
If we consider how God's passion molds us, then we can see that the tests and trials of life—the heating up process—change us for the better. Many times, the Potter puts us into the fire to help us become more squishable and usable for His glory. And while this may not always be welcomed by our hard-shelled, inflexible, decorative-only selves, the trials are necessary if we want to become more like Jesus. Once He alters us with the warmth of His ardor and grace, we are never the same.
God loves us with an everlasting love. If we believe the powerful truth about His unchanging hand of grace and devotion, then it will make a difference in our lives. What began as a lesson for my kindergarteners ended as a lesson for their teacher.
Thank God for His fixed love for you—and for His willingness to leave you unchanged.
(Photo courtesy of pixabay.)
(For more devotions, visit Christian Devotions.)
---
---