The righteous cry out, and the Lord hears them; He delivers them from all of their troubles. Psalm 34:17 NIV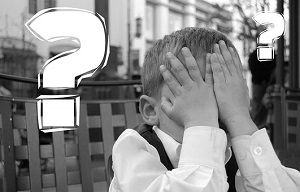 After returning home from a family retreat, I contracted a Staph infection.
I told my parents about the pain in my leg, and the doctors confirmed Staff was the cause. Mom tried to drain the infection, which caused agony I did not want to go through. I went into the woods at the back of our house to ask God to remove the infection from my leg. God did not heal me right then, but He had a plan. A week and a half after I got the infection, I went to the hospitable for surgery. The surgeons removed a two inch deep by two inch wide section of tissue. The surgery worked.
Perhaps God did not heal me immediately because He wanted me to learn perseverance through prayer when life is rough.
Problems make life scary. Whether a family member dies, a disease enters our life, or another tragedy happens, we can know Jesus abides within us wherever we go. With God, we hold perfect peace, knowing the Lord is with us. We do not have to be troubled when storms hit because God will bring us out of the mess.
When difficult times come—and when we're afraid of what might happen—we can go to the Father in prayer and ask Him what is going on. He will give us peace when storms hit and will help us when we face problems. The healing might not be instantaneous, but we don't have to give up. We can keep praying, and God will answer in His perfect timing.
If you are facing hard times, pray.
(Photo courtesy of pixabay.)
(For more devotions, visit Christian Devotions.)
---
---